Partnerships & Philanthropy: High-value fundraising through a pandemic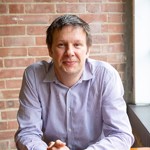 25.08.2020
The events of this year have catapulted the charity sector onto unchartered terrain, with non-profit organisations fighting coronavirus on two fronts. Staff at Crisis are working harder than ever before with our 'members' (people who are experiencing or who are at risk of homelessness) to support them to stay afloat amidst ever-changing circumstances, while behind the scenes our fundraisers and partners are exploring new channels and innovating at a pace we hadn't imagined possible.
With one eye focused on how the government will continue to protect the most vulnerable in our society over the coming months of uncertainty, and the other on how we, our partners and the wider homelessness charitable sector can work to support those who are most vulnerable in these challenging times, we have never had a moment like this before, and with the support of our philanthropists and partners, we have never been in such a strong position to achieve the changes to end homelessness once and for good. 
Crisis receives little to no income from government, and only a small percentage of our annual income is pledged at the start of each year, which requires us and our partners to be relentlessly creative in the ways in which vital funds are raised from individuals, organisations and trusts across the country. We are ambitious in the scope of our work, aiming to change hearts and minds and challenge harmful stereotypes of homelessness as well as deliver the essential income growth every year that our service and policy teams hope for. The advent of the coronavirus pandemic was a threat we couldn't have anticipated, but thanks to the amazing commitment of our supporters and the dedication of our fundraising team we were able to respond to the biggest event in recent history with agility, pivoting our year-round fundraising activity to produce an emergency appeal that ensured we could be there for those who needed us and our partners, the first of its kind at Crisis. We were simply blown away by the response. 
Raising over £5 million in total, our In This Together campaign was a candle of hope for our frontline staff and members, at a time when, along with our colleagues across the sector, we were terrified by the unique threat that coronavirus presented to the people we support, who could not self-isolate because they were sleeping rough, in hostels or sofa-surfing. Many of the people we work with have underlying health conditions that rendered them more exposed to the devastating effects of the virus, and the urgency of finding self-contained accommodation and ongoing support for each and every one of our members was felt across all levels of the organisation.  
The In This Together campaign provided emergency support to our members when they needed it most. Crisis coaches provided members with smart phones and tablets to help them stay connected to friends, family and support services and, where they were self-isolating or social distancing, support their mental health. Coaches also adapted their own schedules to make evening and weekend welfare calls to members after recognising that these were some of the most difficult and isolating moments for them under lockdown.  
The funds raised through In This Together have enabled homelessness charities and social care organisations across Great Britain to come together as a community, adapt their services and provide the best possible support for homeless people in the toughest of times. ​
Due to many homelessness charities suffering significant losses in income, Crisis decided to create an emergency grants fund of £1 million to support our colleagues in the sector to continue their essential services. ​Over 200 organisations across England, Scotland, Northern Ireland and Wales received grants of up to £50,000. Through the grant fund, Crisis was able to develop collaborative and mutually beneficial relationships with charities across Britain at an unprecedented scale, and provide urgent support in areas where we do not have our own services and are unable to reach homeless people. ​These partnerships will continue over the following months and years as we work to build a community for ending homelessness once and for all and emphasise sharing and partnership in order to achieve national change.  
The In This Together campaign would not have been possible without the support of our philanthropists and corporate partners, who went above and beyond by making incredibly generous emergency gifts up to the 5 and 6-figure level outside of their existing commitment to supporting Crisis. Many signed up to volunteer to support homeless people during the pandemic and supported us by helping to spread the message over different social media platforms, and championing the campaign to others in their personal and professional networks. It was very special to stand shoulder to shoulder with our supporters and together do everything we could to help those who needed us most.  
The incredible response to our emergency appeal represented a strategic shift in the way that we deliver high-value fundraising at Crisis. Formerly, gifts from organisations and philanthropists typically centred around one or two of our core support services at Crisis, which include health and wellbeing, progression, housing, employment and learning. Since lockdown has begun, our members' needs have changed dramatically, with thousands of people expected to leave emergency accommodation over the coming weeks and months and in urgent need of a stable place to live: this has required our fundraisers to make new asks of our supporters and raise funds in support of our work to reshape the Crisis service offer along 'housing-led' principles, which will see more members placed into sustainable accommodation and at a quicker pace.  
In early June, Crisis launched our campaign Home For All, which spans: 
our transition to becoming a housing-led organisation 
our work to support other homelessness organisations across the country 
our efforts to achieve the emergency legislation and longer-term policy changes needed to end homelessness for good. 
Our corporate partners and philanthropists have been integral to helping us create the capacity needed to end homelessness for our members who are leaving emergency accommodation. Two gifts from philanthropists, totalling £1 million, allowed us to launch the Home For All campaign with a determination to achieve our goal of helping those in need, and this has helped encourage further donations from the public, as they saw what was possible when everyone in society plays their part. 
Partners have also been at the forefront of our campaign:  
the Wimbledon Foundation has committed to supporting our shift to housing-led services through funding the salaries of four resettlement workers and two Housing First coaches: these roles are new to Crisis and will be responsible for supporting some of our most vulnerable members into safe and secure housing following the end of the emergency accommodation provided by local councils 
staff at the Berkeley Foundation raised over £50,000 through their participation in our Race to End Homelessness virtual event, which launched this year in the place of the Square Mile Run 
the Crisis team in Merseyside worked together with our corporate partner StayCity Aparthotels and local council staff to help over 50 people move from crowded night shelters into emergency accommodation where they could self-isolate during the outbreak 
partners such as PwC and Tesco Mobile are supporting us to transform the way in which we work as an organisation, and with our members, by funding our digital transformation and providing phones, tablets and laptops to help our frontline staff stay connected to our members.
The past few months have shown just how vital technology is in enabling companies and individuals alike to weather the storm, and we want to thank our partners for sharing our passion, convictions and values and enabling us to continue to provide support to our members across the country at this critical time. ​ 
Home For All continues to raise vital funds in support of our work. If you are interested in supporting Crisis to end homelessness for good, there has never been a better time to get in touch: if you are a company, please get in touch at corporatepartnerships@crisis.org.uk, and if you are an individual, please get in touch at philanthropy@crisis.org.uk 
 
For media enquiries:
E: media@crisis.org.uk
T: 020 7426 3880
For general enquiries:
E: enquiries@crisis.org.uk
T: 0300 636 1967