Meet the Philanthropy team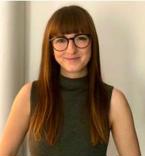 Lucy Bromley - Philanthropy Account Manager
'I have been working in the homelessness sector for 8 years now. My career has varied between street outreach, working early morning or late night shifts alongside people rough sleeping, to supporting people leaving prison with complex housing issues.
I'd always been aware of Crisis and had constantly been impressed by not only their innovative frontline work, but their progressive and outspoken campaigning. Crisis has always stood out to me as an organisation that is fearlessly fighting for the rights of homeless people across the UK.
I have worked here for almost 5 years now and before I was part of our fundraising team, I was working as a Housing Coach in our Crisis Skylight London centre. My time within that team has given me first-hand experience of the important impact that Crisis has on our members. We are only able to continue that work through support from our incredible donors, so I feel privileged to now be in the position to speak with them every day and show them just how their support is changing lives.

Cathryn Evans - Head of Philanthropy
'Before joining Crisis, I worked in political fundraising for six years. I worked through two General Election campaigns and a referendum, all of which went the 'wrong' way! After the EU referendum result, I felt I needed a change. I decided I wanted to be closer to the people who would benefit from the funds I was helping to raise.
At the time, I was walking past people who were homeless every day on my way to and from work. I wanted to help, so I got involved in a local homeless shelter and volunteered there every week during the winter. One day an ambulance turned up and asked if they could drop off a man who had just come out of surgery. His friends gathered around him as he lay, pale and shaking, on the floor and I couldn't believe that someone in that state could be left in a crowded night shelter. It was then I decided I wanted to work with philanthropists to end homelessness.
I'm so proud to be leading the Philanthropy team at Crisis. Every day I am inspired by how passionate our supporters are about ending homelessness. It's so great to work with people who are eager to use their resources and skills to change things in our society - and that goes for the staff here as well as our amazing supporters.'
Amandeep Hoonjan - Philanthropy Account Manager
'My career in not-for-profit's has stretched over the last 12 years working predominately in health and disability organisations. Growing up in a relatively privileged city, I was appalled to see rough sleepers being moved to less desirable/hidden locations. Walking through homeless communities, seeing people camped out in tents on the sidewalks left a lasting impression and I was adamant to be a part of the solution one day.
I was delighted to join Crisis in 2016. What has really stood out about Crisis over the past few years is the dedication, expertise and drive of the staff. The clear vision to end homelessness and the urgency to make that vision a reality makes Crisis a truly effective organisations.
From sustainably ending the homelessness of our members through initiatives such as housing-first to Place-Based change which will demonstrate real local change, our supporters have shown the same drive to realise this vision. None of our work is possible without our supporters so, thank you!'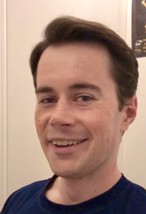 Jon Houlihan - Philanthropy Manager (The Giving Club)
'I joined Crisis in late 2020, having previously worked at Cancer Research UK and a fundraising consultancy. I've been passionate about social justice for a long time and was hugely inspired by the breadth of Crisis' ambition, as well as the warmth and compassion of the team here.
It's unacceptable that anyone in our country doesn't have a safe place to call home, but for so many people to be experiencing the indignity of homelessness is a disgrace. I don't ever want to live in a society that considers it to be 'normal' or 'okay' that people are forced to sofa-surf, sleep rough, or live out of temporary accommodation.
We know what it will take to end homelessness, and how to get there, so I'm really excited to be managing the Journeys Home Fund (Crisis' first giving club). Collaborating with Crisis' incredible supporter community to ensure that our front-line staff can deliver the best possible service for our members is a real privilege, and I'm humbled every day by the stories that people share with us.'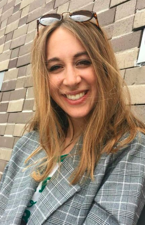 Danielle Mason - Head of Philanthropy (Maternity Cover)
Danielle is a fundraiser with over ten years of experience in the non-profit sector. Starting out as a face-to-face fundraiser, she has gone on to manage high-profile fundraising events, operations, and charity governance, HR, philanthropy, and individual supporter cultivation. Danielle is motivated by a core belief that to be a fundraiser – to show individuals how they can have an impact on an issue that they care about, and help to facilitate this for them - is a true privilege.
"I am very honoured to be joining the Philanthropy team and to contribute towards their vital work ending homelessness in the U.K. The past year has shown us all more than ever that a home is about so much more than a place to live - it's our safety, well-being, and our health. Everyone has a need for, and a right to, a secure and safe home. I am proud to be joining Crisis and to work with an inspiring and driven team who are committed to ending homelessness for good."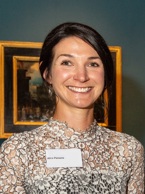 Alice Parsons - Senior Philanthropy Lead
I joined Crisis in November 2020, inspired by the charity's incredible response to the pandemic. The previous winter, I had volunteered with The Genesis Trust in Bath, collecting unwanted winter clothing for those experiencing or at risk of homelessness. This opened my eyes to the scale of the problem in England, revealing the 'invisible homeless' and the shocking inequality – and injustice - within our society, right under our noses.  
I've worked in fundraising for over ten years, in charities and higher education. During that time, I've had the pleasure of getting to know some incredibly committed supporters, who have taught me that philanthropy isn't just about money; it's about taking a risk and believing in someone, about challenging the status quo and believing in a better society for all.  
The team here at Crisis are brilliant. No matter what their role is, or at which level, everyone is 100% committed to ending homelessness. I find that quite remarkable, and it's a real inspiration. 
Bea Theakston - Head of Partnerships and Philanthropy
'I joined Crisis in January 2017 because I was drawn to be part of this movement to end homelessness. I've spent the last 15 years working for charities all doing vital work across a range of social issues; predominantly mental health and disability, but it was the scale of ambition and vision at Crisis, to really end homelessness, not just manage it, that made me realise my place was here.
No one in 21st century Britain should be without a safe secure place to live. We know how to end homelessness, what it will cost, and ultimately, what it will save us as a society, and now we're working tirelessly to get there.
But it's not just the longer-term vision and plan that inspires me, it's how we, as Crisis, work alongside some of the most vulnerable, traumatised, yet talented, skilled, warm-hearted, and passionate people on their journey out of homelessness for good. Seeing what we can achieve together, every day, makes it a real privilege to be part of Crisis.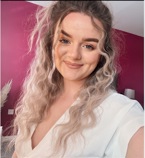 Leah Voller - Philanthropy Administrator
'My sister was born profoundly deaf and since a young age, I have worked with and volunteered for charities that aim to remove barriers and inequalities for children and adults with disabilities.
Over the last few years, I've had the opportunity to work with housing charities and learned of the shocking number of just how many people in the UK face inequalities and injustices each day in having a home of their own. I was and still am in awe of Crisis' energy and commitment to ending homelessness for good and therefore was over the moon to join the Philanthropy team in July 2021. A home shouldn't be a privilege, it's a right and the passion and motivation my colleagues show each day to ensure homelessness ends for everyone in the UK is so inspiring. It's incredible to be working with supporters who have that same passion and commitment and who will help us make a change for good.'
If you'd like to get in touch with any of the team, please email us at philanthropy@crisis.org.uk
Article date: 11.08.21