In This Together – what we learned from launching an emergency grants fund: blog update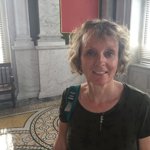 10.01.2022
Thank you to everyone who so generously supported Crisis' In This Together (ITT) campaign, launched in March 2020, just as we entered the first lockdown.
At a time of heightened fear and panic, when many were worrying about their personal safety and the wellbeing of friends and family, Crisis supporters rallied together to protect people experiencing homelessness and the services on which they depended.
You recognised from the very start of the outbreak that people without a safe home would be hit the hardest, and you did something to soften the blow.
Why was the fund set up?
Our In This Together grant fund was set up to support local homelessness organisations at the most acute end of the response to coronavirus, so that they could carry on helping people who were homeless and particularly at risk from the virus.
The fund was launched quickly, a week after the first lockdown, and more than a month prior to the announcement of the £6-million emergency funding package from the Government to support frontline homelessness charities. The speed of the grants programme filled funding gaps and allowed organisations to adapt quickly.
Without [the ITT funding], we probably would have had to wait, there would have been a gap in the service.
Grantee 6, England
The ITT fund gave out over £1.8m in two phases; a phase of smaller grants which met immediate need and larger grants up to £50,000 which funded larger and longer projects. With the funds now spent, and the projects concluded, I wanted to share some of the outcomes, challenges and learnings from the ITT large grants programme, which supported organisations who made significant changes to their services to meet the specific needs of their members.
Where did the money go?
The ITT large grants programme supported a total of 23 organisations, who jointly received £832,685 in funding. Grants ranged from £10,000-£50,000 and were awarded to a diverse group of grantees, including providers of supported housing, debt advice services, domestic abuse charities, young people's charities and others.
The grants dealt with the direct consequences of the pandemic, such as the provision of emergency food, IT equipment to combat digital exclusion and mental health support such as counselling services. But primarily, they had longer-term and potentially lifesaving impacts by helping to secure settled housing for people and therefore reducing the spread of COVID-19.
Seventy-five percent of grantees surveyed prevented or ended homelessness, supporting a combined total of 646 people either by placing them in permanent accommodation or preventing their evictions.
Challenges and learnings
Perhaps the biggest learning from the pandemic, and a theme that emerged from the projects supported by ITT, was the need for a flexible service offering. And the ITT funds enabled grantees to adapt accordingly. One domestic abuse charity used their funding to provide an out-of-hours phoneline service to support victims who were spending more time with their abusers during the pandemic, and therefore had fewer opportunities to contact organisations like theirs.
Offering a mix of face-to-face and remote services meant that organisations were still able to reach people who needed support despite restrictions imposed by the pandemic.
Many organisations noted that they are likely to maintain the blended service offer going forward.
 …We're definitely at this point, and certainly when all the restrictions are relaxed, I think it will be as kind of hybrid as possible…I think we'll always ask people, do you want to do this virtually or in person really, what suits you? What's easier for you? So I do think flexibility is going to be quite a big thing for us.
Grantee 11, England
However, some hard-to-reach groups still had barriers to accessing the support they needed. Grantees described the lack of services for people with no recourse to public funds and lack of funding for specialist services such as immigration support and counselling.
But the reality of that was that the young people who were there were generally young people with no recourse to public funds, and so we were really limited on what support we could give them.
Grantee 8, Scotland
An unexpected positive outcome of the ITT large grants programme was a "halo" effect of Crisis funding, allowing grantees to attract additional funding from other donors, as it signalled their credibility. In fact, exactly half of grantees who completed the survey received match funding in addition to funds from Crisis.
Having this grant enabled us to access more funds from the National Lottery Community Fund who said the grant from Crisis, to be used as Match Funding, made our application much stronger.
Grantee 9, England
Reflections and looking forward
It's clear from the organisations who benefitted from the ITT large grants programme, that the funding they received and the speed in which it was distributed, allowed them to adapt their services and keep their doors open at the height of the pandemic. As a result, homelessness was ended for many, and lives were protected. We can all feel very proud of what we achieved by working together under immense pressure at a time of crisis.
As we enter a new phase of living with the virus, homelessness organisations are concerned about the effects of the scrapping of safeguards that were put in place during the pandemic – namely, the end of the eviction ban, furlough scheme and universal credit uplift. Against the economic backdrop of the pandemic, thousands of people are at risk of being forced into homelessness over the next few months.[1]
After witnessing during the pandemic through the Everyone In scheme, what can be done to provide rapid, safe housing, it would be a huge failing if we were to slide backwards. The pandemic emergency response gave us a glimpse of what is possible when barriers are unlocked, and everyone can access accommodation and support to move out of homelessness. We need to go further to ensure everyone experiencing homelessness has a route to move into safe and stable housing. Our work in the Best Practice Team consistently shows that the most effective way of achieving this goal on the ground is by working together with local organisations across the sector.
To find out more about the impact ITT large grants programme, read the full report here.


[1] Exactly a week after the Government imposed a cut to Universal Credit on 6 October 2021, it published new figures which showed that over 190,000 low-income renters on Universal Credit in England are at least two or more months behind on their rent – a rise of 90% in just half a year.
For media enquiries:
E: media@crisis.org.uk
T: 020 7426 3880
For general enquiries:
E: enquiries@crisis.org.uk
T: 0300 636 1967