A long term strategy to ensure everyone has a secure home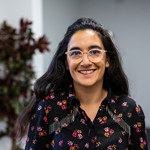 01.03.2021
There has been a lot of talk about how we can build a more resilient and sustainable society in our recovery out of the pandemic. Having somewhere safe and affordable to live must be part of any strategy to achieve this. This year's Homelessness Monitor, launched today, is published after a year which has been dominated by the major events of the COVID-19 pandemic and Brexit and takes stock of the progress made in recent months.
Based on research carried out over ten years the evidence is clear, we can't continue as we are. While there is much to learn from the quick and radical response to homelessness during the pandemic the report lays bare the critical shortage of affordable housing. The answer to ending homelessness can't be providing more short term, costly and in some cases substandard accommodation. With the budget taking place this week, the research can really help us better understand how we address the systemic causes of the problem and deliver a long term strategy to tackle all forms of homelessness.
Has homelessness gone up during the pandemic?
Thanks to temporary protective measures including the pause on evictions, raising the Local Housing Allowance (LHA), the furlough scheme and 'Everyone In', most measures of homelessness have seen no immediate increase over the past 12 months. The number of people approaching their local authority for homelessness assistance fell significantly between April and June 2020 and levels of 'core homelessness' (including people sleeping on our streets, sofa-surfing or being stuck in unsuitable temporary accommodation) decreased from 220,000 in 2019 to around 200,000 in 2020. The majority of councils surveyed for the research agreed that these protective measures have been very important in preventing and minimising homelessness:
"The raising of the LHA rates is a game changer, this is really helpful."
While these statistics indicate no immediate rise in homelessness, there has continued to be a new 'flow' of people pushed into homelessness throughout the last 12 months. These are more likely to be people who are hidden such as sofa surfers or people without recourse to public funds. Against the economic backdrop this newly arising need is set to continue and affect more diverse groups. 94% of councils expect to see an increase in newly unemployed people made homeless by the pandemic.
We have also seen a surge in temporary accommodation placements amongst single people, mainly as a result of the emergency measures to protect people at risk of rough sleeping during the pandemic. Temporary accommodation was already at an all time high before the pandemic hit and use of Bed and Breakfast accommodation has tripled since 2010. While increased use of emergency accommodation, such as hotels, has saved lives it is not a long-term solution to ending homelessness.
What are the challenges for councils in the future?
As we come out of the pandemic, supply and access to affordable housing is by far the biggest challenge facing councils in tackling homelessness. The housing market in England was already under pressure. Consecutive years of not building enough social housing against a backdrop of failure to invest in the welfare system was already making it difficult for local authorities to find safe and secure accommodation for people facing homelessness:
"In recent years, due to welfare reform and an overheated private housing market, our PRS has sadly been "hollowed out" of tenants on lower incomes."
This year's homelessness monitor shows this is not getting any easier. The majority of councils surveyed said it had become harder to place homeless households in both social rented and private rented sector housing during the pandemic. With LHA rates set to be re-frozen again in April and the post pandemic recession likely to hit people already living in poverty the worst we are set to see the poorest households across England being locked out of the private rented sector and forced into homelessness. A pressing priority for many local authorities remains finding effective move on arrangements for people temporarily accommodated during the COVID-19 crisis and stemming the tide of new homelessness cases when lockdown lifts.
There are solutions to these challenges. For the first time, the homelessness monitor includes a series of 'what if' scenarios. Bold and achievable policy choices can bring homelessness levels down. Over next 10 to 20 year horizon the biggest impacts would be made by scaling up Housing First, increasing social housing and raising LHA. The homelessness response to the pandemic has shown us what is possible to start bringing levels of homelessness down, now we need a long term strategy to ensure everyone has a secure home.
For media enquiries:
E: media@crisis.org.uk
T: 020 7426 3880
For general enquiries:
E: enquiries@crisis.org.uk
T: 0300 636 1967