Homelessness projections could drop by 25% with government action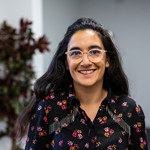 22.12.2020
The worst forms of homelessness in England have been rising year-on-year, reaching a peak just before the pandemic when the numbers of homeless households jumped from 207,600 in 2018 to over 219,000 at the end of 2019. While the past 12 months have seen a slight shift in this trend, without concerted government effort we could see 246,200 families and individuals facing the worst forms of homelessness, including sleeping on our streets, sofa-surfing or being stuck in unsuitable temporary accommodation, by 2031 - a 22% rise from current figures.
New research published today, commissioned by Crisis and carried out by Heriot-Watt University, models the projected impact of the pandemic on levels of core homelessness over the next two decades. The long-lasting economic impact of the pandemic combined with a significant rise in poverty and destitution in the short to medium turn all point to an increase in all types of homelessness over the next twenty years. While the Government's investment in emergency and temporary accommodation to address rough sleeping in the early months of the pandemic brought down levels of homelessness, this is a short-term measure that on its own, won't change the long-term outlook.
This is on top of what would have already been an upward trajectory of levels of homelessness in England before the pandemic hit. Many people were already at risk of losing their homes and under pressure because of high rents, low wages and lack of Government action to address the root causes of homelessness. Worryingly, the pandemic has pushed more people to the brink of homelessness.
Projection of core homelessness by category, England 2020-41
|   | 2020 | 2036 | 2031 | 2036 | 2041 |
| --- | --- | --- | --- | --- | --- |
| Rough sleepers | 10,500 | 15,400 | 20,000 | 19,700 | 19,400 |
| Unconventional accommodation | 17,200 | 18,000 | 18,300 | 18,600 | 18,600 |
| Hostels, refuges, night shelters | 46,500 | 62,300 | 57,000 | 57,000 | 57,00 |
| Unsuitable temporary accommodation | 17,000 | 17,200 | 26,400 | 35,000 | 51,600 |
| Sofa surfing | 111,000 | 106,200 | 124,500 | 126,500 | 124,200 |
| Total core homelessness | 202,300 | 219,100 | 246,200 | 256,800 | 270,800 |
But we know there are solutions and policy choices that can bring the numbers of people forced to live without a home down. The research has modelled a series of 'what if' scenarios which show that redesigning the housing and welfare systems can prevent more than 60,000 families and individuals from becoming homeless by 2031.
Mirroring the large body of evidence in both the UK and internationally, the projections research shows that levels can only be reduced if all forms of homelessness are addressed and a package of solutions are put in place to target the systemic causes of homelessness
Over the next ten and 20-year horizon, the biggest impacts would be made by:
scaling up Housing First
building significantly more social homes
continued investment in housing benefit to meet market rents and:
prioritising access to social housing for people experiencing homelessness
The predicted levels of homelessness show while we've taken steps forward during the pandemic we're now at a crucial point where policy choices can make a critical difference. If bold action is taken to invest in measures that increase the supply of affordable housing and models of support that work, such as Housing First, we can bring levels down and really make strides to end homelessness for good.
For media enquiries:
E: media@crisis.org.uk
T: 020 7426 3880
For general enquiries:
E: enquiries@crisis.org.uk
T: 0300 636 1967