We must reverse the upward trajectory of people rough sleeping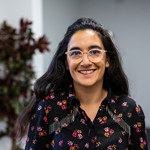 09.09.2020
The Greater London Authority published its annual rough sleeping figures today (Combined Homelessness and Information Network CHAIN). These reveal that 10,726 people were seen rough sleeping in the capital last year, a 21% increase since the previous year, and the largest figure since records began. This rise is shocking and represents a worrying trend that is set to get worse over the winter period if we don't act now.
We've seen extraordinary efforts from national and local government, and charities over the last few months to help thousands of people off the streets. However, this is a temporary fix and masks a much bigger problem - a lack of permanent homes, high rents and low wages that push people into poverty and homelessness, and insufficient investment in support models like Housing First so people don't become homeless again.
The London rough sleeping figures show that between April 2019 and March 2020 7,053 people (66%) were seen sleeping rough for the first time and 1,296 (12%) people had returned to the streets after moving out of homelessness.  A closer look shows that over half came from settled permanent accommodation including nearly 4 in 10 from the private rented sector. With the eviction ban looming and unemployment levels set to increase it's a huge worry that pressure had been building for many people even before the pandemic started.
How we count and measure levels of rough sleeping isn't without its controversy. What sets the CHAIN numbers apart from many other measures of rough sleeping is their robustness and ability to track individuals over time.  Collected by outreach workers and services based on individual interactions it shows the 'flow' of rough sleepers rather than a single snapshot in time. This means we can see the numbers of people who are new to the street, are returning to rough sleeping, or are long-term rough sleepers. It also helps to understand more about the individuals experiencing rough sleeping including the support they need, their reason for becoming homeless, and if they have been placed in accommodation previously.
As someone who has studied these numbers very closely for years they paint an important picture of rough sleeping in the capital, but understanding what's happening in London isn't enough, this needs to be possible across the whole of Britain. A large void during the pandemic was the lack of up to date, reliable information about who was at risk of rough sleeping or still on the streets. With this information, we can properly fund and resource the services and solutions needed to end rough sleeping.
We urge the government to build on the success of the 'Everyone In' scheme in the early months of the pandemic and to introduce legislation to ensure that everyone who is sleeping rough or is at risk, can access emergency accommodation in the next 12 months. Without this, we will continue to see an increase in people being forced into rough sleeping.
One thing is clear, we've failed as a society if we accept that it is ok for over 10,000 people to sleep on the streets in the capital. This needs to be and can be reversed.
For media enquiries:
E: media@crisis.org.uk
T: 020 7426 3880
For general enquiries:
E: enquiries@crisis.org.uk
T: 0300 636 1967