Pudsey's story. 'People need help and housing, not being called a criminal.'
"I grew up in Scotland, but I was in and out of children's homes since I was ten. When I left care at fifteen I didn't have anywhere to go, and that's when I first ended up on the streets. I travelled about a bit, and then I started to get involved in drugs. It blocked it all out, but it also makes you stop caring about anything, even yourself. I ended up in jail a few times.
The BID team [Business Improvement District]1 and the police were on me straight away when I got here. It was them who first served me the Vagrancy Act papers. Sometimes they give you a bit of advice about where to go, like soup kitchens and things, but otherwise nothing else.
Since coming to Blackpool I've now had thirteen charges under the Vagrancy Act, and I've also been taken to court twice for it. Getting the papers just made me angry. They just come up and tell you to move, but I don't know where they expect you to go? Five of those warnings I was even asleep when they gave them to me, so how could that have been for begging? I just woke up to find it on my sleeping bag. 'Sitting in a public place gathering money for alms,' they called it.
Half the homeless in town have been given Vagrancy Act papers now, and most of them have been fined about £100 and then given a banning order from the town centre. If they get caught coming back, they get done again and could go to jail, but that means all those people can't get into town to use the few local services there are for rough sleepers.
Luckily, I met a local charity outreach team last October, and they told me about a temporary shelter they'd opened over Christmas. Then they supported me into a shared flat with our own tenancy and everything. That's when I got clean by myself. I gave it all up on my own in the end. The most important thing for me now is staying clean and to start living a normal life.
I'm also starting to sort things out with my family too. I last spoke with my mum a couple of weeks ago, and that's beginning to get better. But that's all because I'm housed and clean now. If I didn't have this support around me now, I'd probably be dead. People need help and housing, not being called a criminal." 
Pudsey, Blackpool
The Vagrancy Act does nothing to resolve the root causes of homelessness. In fact, it's more likely to push someone further from the vital services that help them to move away from the streets. The Government is soon to review the Vagrancy Act, but hasn't said that they will repeal it – yet. Until they do, vulnerable people will continue to be pushed even further from support. That's why we're calling on the UK Government to #ScraptheAct once and for all.  Sign up to the campaign here and find out how you can be involved.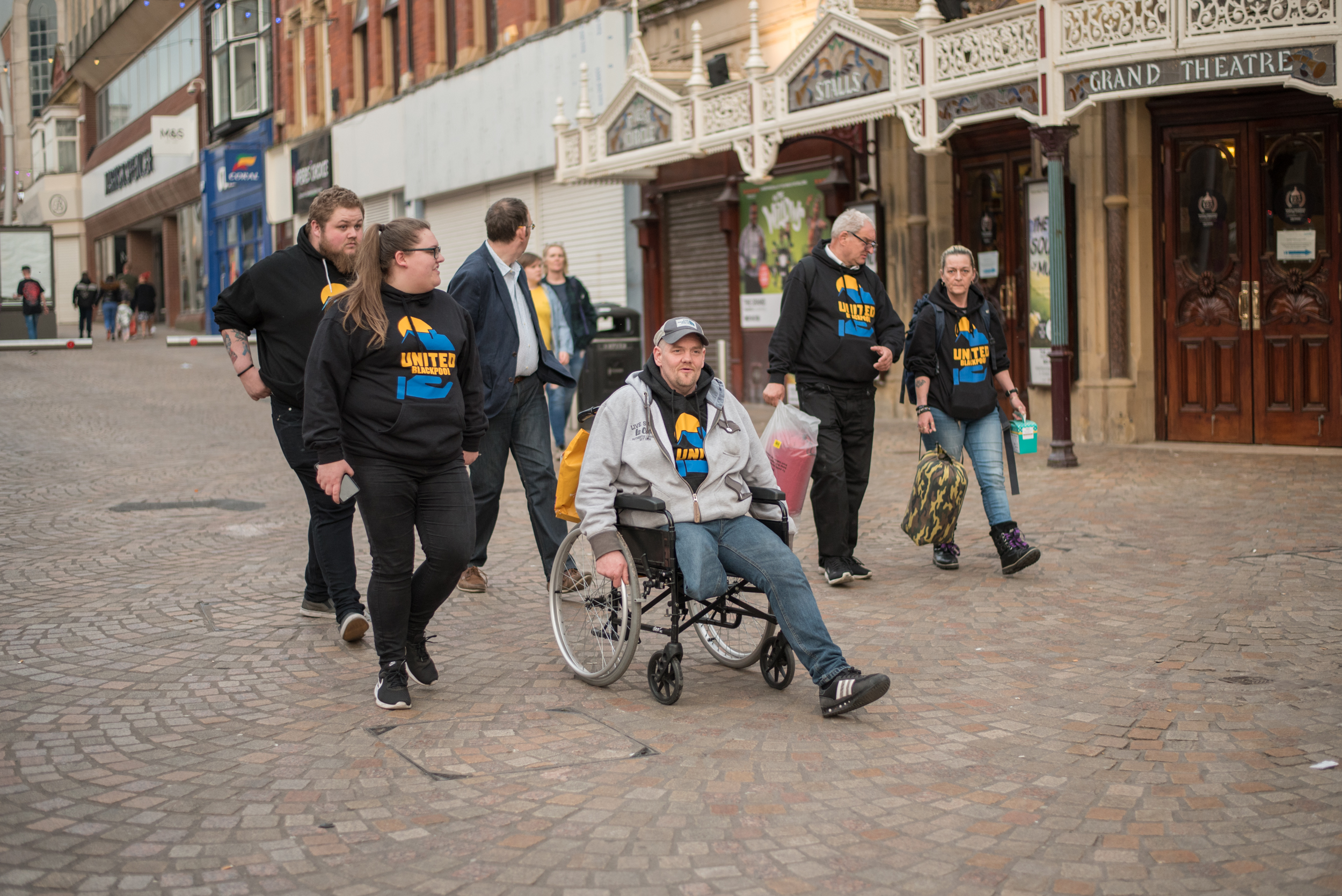 By sharing stories we can change attitudes and build a movement for permanent, positive change. Stand against homelessness and help us end it for good.