Thanks for dropping by the Arts page! We have a range of arts and crafts classes running for you to get creative, learn new skills, improve old ones, and have something to really show for your effort! You can try sewing and design in our sewing workshops, get messy with clay in Ceramics; compose foot tapping new numbers in Singing;  be inspired by the world around you now in Art write your heart all over your sleeve in Poetry. All classes are supported by professional artist tutors who will be in regular contact with you throughout the term, and all work is to be considered for sharing in a public form!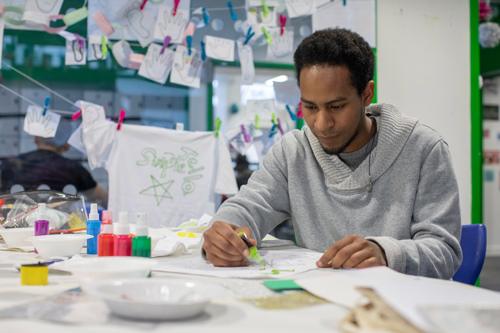 If you want to see what our members have been up to during lockdown check out this page!
Crisis Skylight Croydon members have also worked successfully with Croydon's Savvy Theatre Company at the Fairfield Halls to create their own theatre company, Crisis Averted! During lockdown, rehearsals went online and below is a taster of their work. The company is now meeting weekly for socially distanced rehearsals, directed by Sheree Vickers, in preparation for Savvy's Christmas show, a steam punk opera based on Jack and the Beanstalk!
---
Arts and Crafts for Wellbeing Programme.
The briefs below are for the Arts and Crafts for Wellbeing Programme 'Walls and Windows' which has been running throughout the pandemic. Click on each one to find out more...they might give you some inspiration to get creative at home!
---
Below you will also find a list of resources to help you with each brief as well as ideas of more things you can do at home. There are also some previous briefs from the last few months. Take a look at the links below.
Upcycling and Sewing
Ceramics
Click these links to get crafting with our remote Ceramics Project:
Singing and Songwriting
Please click below for the backing tracks:
Here is a handy guide to using Gmail and the Google Drive for Songwriting:
Step by step guide to access Songwriting shared drive
More videos from Niki 
Poetry
Click this link to get creative with our "Making It Remote" 5-week poetry challenge
Click on the Youtube links/videos and our Poetry Tutor Shaniqua will talk you through each exercise: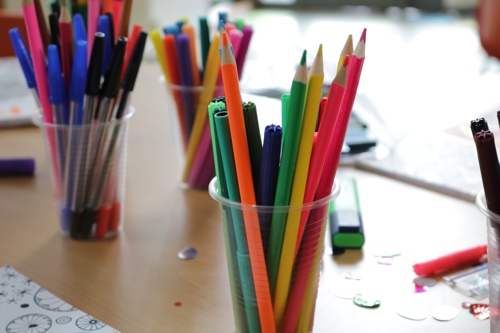 Art and Photography
Want tips on how to take better pictures on your phone? Click on the link below:
Stuck for inspiration for what to take photos of at home? Click this link to get more ideas:
Get doodling with this creative handout:
Animation
Are you interested in animation? Learn how with these beginner guides:
Online External Courses
Would you like to learn how to play the guitar? If so, these great Youtube videos will help you learn:
Explore your creativity and join the Skillshare Online Learning Programme to learn new creative skills. Click on the link below to begin:
Looking for even more creative and artistic ideas? Interested in art history?
Art and Museums in London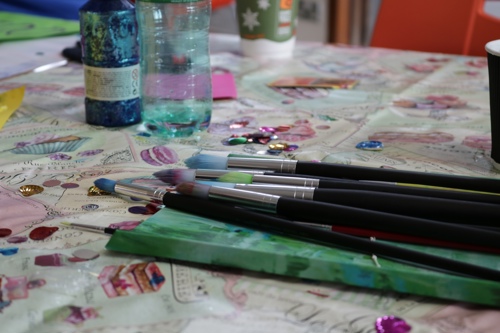 Ever wanted to visit the Natural History Museum? Click on the below link to get a virtual tour:
Check out the wonderful art at the National Gallery. Click on the below link to get a virtual tour:
Explore the online exhibits from the National Women's History Museum. Click here to see the stories of women who transformed the United Kingdom:
Join a new online cultural programme at London's Somerset House. Click below to tune in to live sessions, talks, and artist broadcasts:
Theatre
Like the theatre? Click the below link for free weekly shows online: