New data indicates early signs that the cost of living crisis is leading to a rise in homelessness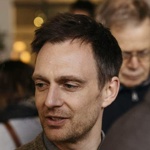 12.08.2022
The cost of living crisis is now a daily reality for significant numbers of households across the UK. Rising rents, spiralling energy bills and insufficient welfare support, alongside record high rates of inflation not seen in decades, mean more and more people are struggling to make ends meet. 

This mounting crisis is leaving people on the lowest incomes straining under the weight of price increases they simply cannot afford. Confronted with very limited options to pay their rent or a crucial bill, many people are facing the terrifying reality of no longer being able to afford their home and are at real risk of homelessness if nothing is done. With predictions that inflation is set to increase further and living standards to continue to fall, the recent release of homelessness and repossession figures in England makes for sobering reading. 
Last week the most recent release of homelessness statistics in England revealed a worrying increase in the number of households facing homelessness. There has been an 11% increase on the previous three-month period (Oct-Dec 2021) in the number of households seeking help from their council (74,230) because they were at risk of or experiencing homelessness. To put this into context, this is higher than the entire population of Harrogate.
Yesterday the Ministry of Justice released its latest statistics on mortgage and landlord possessions in England and Wales, covering April to June 2022. We have seen 4,900 evictions by landlords, which is an increase of 29% on the previous quarter.
These statistics capture the early impact of the cost of living crisis, and the consequences of the withdrawal of many of the protections that were put in place over the pandemic that stopped households being pushed into homelessness.
There are notable increases in families and individuals living in the private rented sector being forced to leave their homes. The ending of private tenancies accounted for one in four households seeking homelessness assistance - this has almost doubled since the same time last year. There were 1,651 'no fault evictions' as a result of a section 21 notice – a 52% increase in just three months.
The soaring cost of rents is a key driver. Since last year, rents have risen by 11.8% on average outside London, while in London it's up by 15% and yet no immediate support has been put in place to help renters with these rapidly growing costs. Many people who are in work are unable to keep a roof over their head, with a 21% rise in working households seeking homelessness support in just one year.  We know from our previous research that despite working, low wages and insecure work, combined with welfare support that has failed to keep up with real world costs, is leaving people trapped in homelessness and exposed to economic shocks. 
With inflation predicated to rise further, and research suggesting that three million households will be spending at least 30% of their net income on energy by January 2023, many people won't be able to afford rising rents. Much of the current conversation is around people choosing between heating and eating. For many the situation will be even bleaker as cost pressures mean they cannot afford to keep a roof over their head. The Government must act now to prevent soaring rates of homelessness becoming the tragic legacy of the difficult economic times we are in.
For media enquiries:
E: media@crisis.org.uk
T: 020 7426 3880
For general enquiries:
E: enquiries@crisis.org.uk
T: 0300 636 1967