Tangent's Charity Lunch raises £3,555 for Crisis
03.09.2021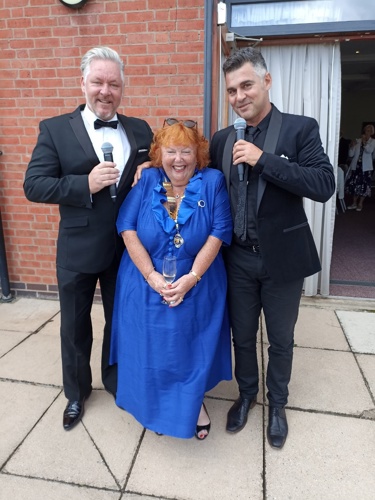 We would like to send an enormous thank you to The National Association of Tangent Club's (Tangent) President, who was finally able to host her Charity Lunch on 7 August 2021 to help end homelessness.
After postponing the event due to coronavirus restrictions, 126 guests were finally able gather for the long awaited Ladies Lunch.
Tangent Clubs were able to raise £3,555 in support of Crisis.  
There were various fundraising activities during the afternoon and entertainment from The Rat Pack Boys which provided the opportunity for some fun and dancing .
'After having to postpone our fundraising lunch 3 times, it was a relief but also a real pleasure to be able to see it go ahead. I think all our guests felt the same. It was lovely to see everyone enjoying themselves, catching up with old friends and making new ones and all the time raising much needed funds for Crisis – people were so generous; we raised £3555 which far exceeded our expectations and as ever received great support from the Crisis Team' - President Tracey Pickin
The National Association of Tangent Clubs will also be hosting a larger lunch on 18 September 2021 in support of Crisis. 
Thanks again to Tangent Clubs and to Tracey Pickin, for your generosity and ongoing support!