Everything you need to know about the government's plans to criminalise begging – and how we can stop them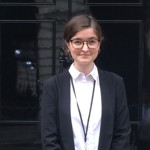 04.07.2022
Just months ago, we were celebrating the repeal of the Vagrancy Act, which had criminalised rough sleeping and begging for almost 200 years. Now, the government could be about to turn back the clock and make begging a criminal offence again
What are the government's plans?
The Westminster Government have inserted a clause on 'Vagrancy and Begging' in the Levelling Up and Regeneration Bill that is currently going through Parliament.
This clause would allow them to 'disregard the repeal of the Vagrancy Act' and create new powers to make begging a criminal offence. The Government have said that this clause is just a 'placeholder' text, which will be replaced in a future version of the Bill, once they've decided what to do.
However they are yet to publish their plans or their timeline. We're worried the current 'placeholder' text allows measures that would once again criminalise rough sleeping and homelessness – as the Vagrancy Act did. As yet there is no clear view of what alternative will be placed into the bill.
Why is this important?
The published bill allows for the possibility of making rough sleeping a crime again. But even if the Government choose to drop this measure and focus only on begging, the effects could be wide-ranging.
By making begging a crime, they would effectively criminalise homelessness by the back door. Crisis research has found that 1 in 3 people who have slept rough had begged at some point during the previous 12 months.
Parliament has already decided to consign the Vagrancy Act to history, and there is political support for better ways to tackle homelessness. Crisis strongly believes new legislation is not needed.
That's why we're calling on the government to drop their plans. If you agree, take action by adding your name to our petition.
How could it affect people who are homeless or destitute?
If the changes become law, it could force people who are homeless and destitute to risk police action if they ask for money for food or shelter.
In our work with people who have experience of sleeping rough, they tell us that constantly being moved on can seriously affect your relationship with the police.
One man told us that he didn't go to the police when he was a victim of severe violence because years of interactions with officers on the street had made him fear the police. Police should be a source of support for the whole community, and some forces are finding ways to work with homelessness services and health workers.
Criminalising begging undermines this work, making it harder for people to access support and potentially prolonging their homelessness or destitution
What's next and how can we stop it?
Pressure is mounting on the Government. Members of Parliament are trying to block the clause that would undo the progress we've made. Nickie Aiken, the Conservative MP for the Cities of London and Westminster, has tabled an amendment to remove the clause, and we welcome Nickie's efforts.
The Former Secretary of State who oversaw some of the review of the Vagrancy Act, Robert Jenrick, has also signed the amendment and has described the clause as a 'massive backwards step'.
We've provided the Government with extensive evidence on how to improve policing in relation to homelessness, and the National Council of Police Chiefs have partnered with Crisis to improve police practices.
Having received our evidence, the Government say they will replace the clause with new text, but they need to publish this as soon as possible so it can receive proper scrutiny.
We know that we can do better than arresting and fining people who are facing destitution and homelessness, and more than 7,000 people have already signed our petition calling on the government to drop their proposals.
You can support us by signing the petition if you haven't already and sharing with your friends and family. Hit the button below to sign, or send the link to your friends.
You are a vital part of moving us towards a better approach to homelessness – one that puts compassion over punishment. Thank you.
For media enquiries:
E: media@crisis.org.uk
T: 020 7426 3880
For general enquiries:
E: enquiries@crisis.org.uk
T: 0300 636 1967